Based on the original Sweetie, the aptly-named SweetiePlus replaces the jagged edges with clean and simple shapes, but holds onto the adorable attitude.
---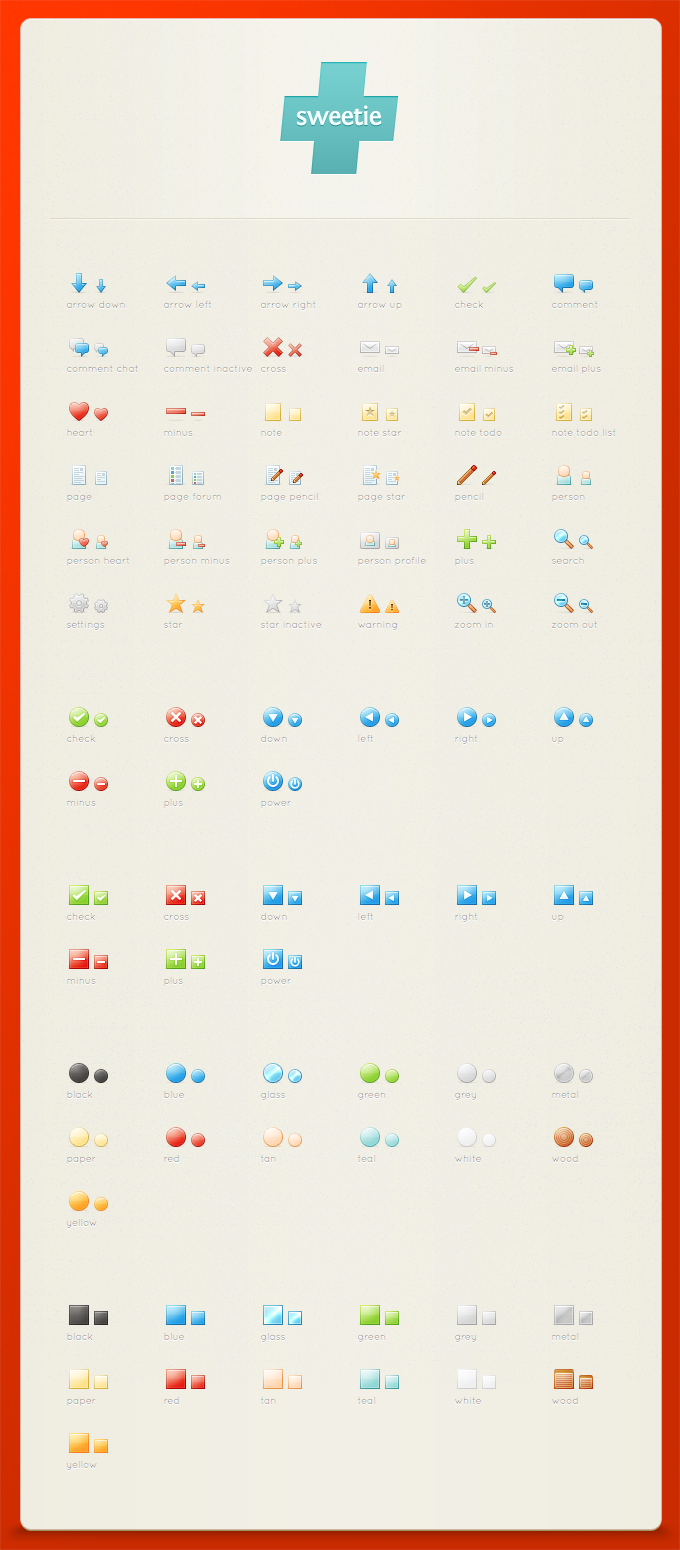 Icons
SweetiePlus is currently made up of 120 icons, perfect for use in websites or apps.
Sizes
Formats
---
Keep Up-to-date
If you'd like to get an email when the set is updated, sign up below. You will not be emailed for any other reason.
---
Licence
Creative Commons Attribution-ShareAlike
This licence allows you to use the icons in any client work, or commercial products such as WordPress themes or applications.
---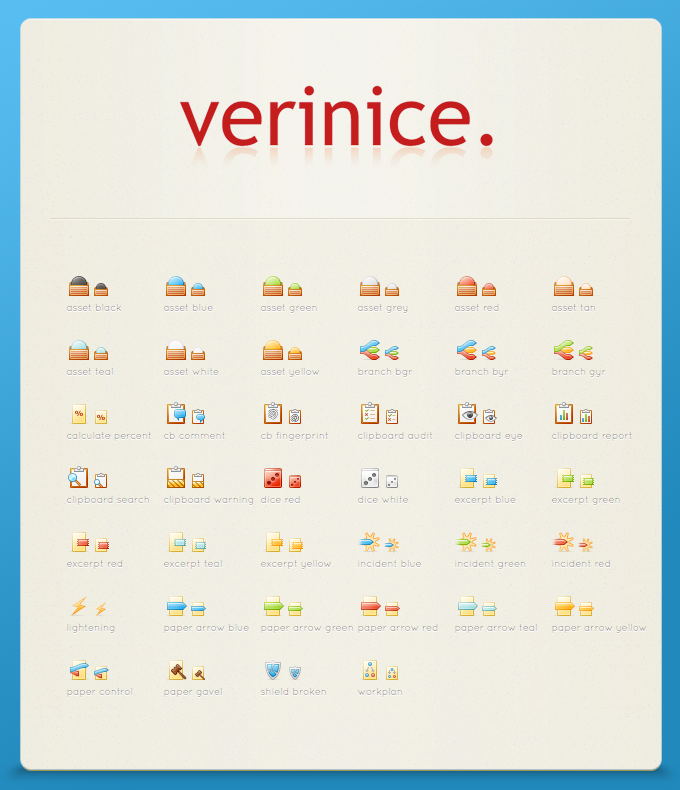 Sponsored Set
The fine folks over at SerNet commissioned 40 extra icons for their opensource ISMS, Verinice.
Download the icons along with the rest of the set.
http://v.de/
---

Looking for custom icons?
If you like this set, but need just a couple custom icons for your project, you can order them at a simple flat rate of $30 per icon.
Or, of course, I can also do a completely custom set.
Request Custom Icons