It's been a little over a year now since I first released the Garden icon set. Being my first stock set of icons, it felt like a huge undertaking at the time, but I ended up being immensely happy with the results. As a freelancer, I was also very excited about launching a product of my own—thank you to those who have bought it!
But a year is a long time, and I've learnt a tonne since. So, I'd like to introduce a complete reworking of the original set: Garden 2. Every icon is being redrawn from scratch. I'm focusing on having more consistent colours and sizes, crisper shapes, and better shadows. I'll also be drawing the icons at 9 different dimensions this time: 10px, 16px, 24px, 32px, 48px, 64px, 128px, 256px, and 512px. All of this adds up to a much more useful icon set.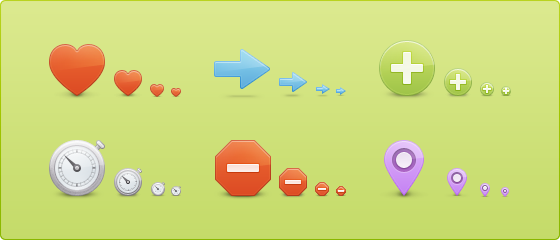 And when will it be released? Well, I've already sent out a preview of about 30 icons from the new set to owners of Garden. And to help me focus on getting the rest of the set done quickly, Garden will be on sale until its replacement is complete. Buy it now at $36 off, and you'll get Garden 2, as well as all updates afterwards.
Here's to another year of icons!